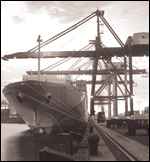 Kong Hing Agency Ltd. has been Heung-A Line's general agent in Hong Kong and South China over 35 years and strives to provide superior customer service and offer competitive rates on behalf of Heung-A Shipping Co., Ltd. (commonly known as "Heung-A Line").
Heung-A Shipping Co., Ltd. was established in 1961 in Korea and has grown into one of the best carriers within the Intra-Asia trade offering fast / reliable liner services and professional chemical transport services.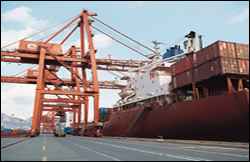 With a focus on Intra-Asia trade, Heung-A and Kong Hing are both strongly committed to the Hong Kong and South China markets and will make every effort to assist our clients in their business activities in line with our policy of "Customer Satisfaction Management". In South China, Heung-A Line has set up Branch Office in Shenzhen and Customer Servicing Centres in Guangzhou to provide a more comprehensive and efficient service to local customers.
This is our Commitment and our Real Benefit of Achieving Customer Satisfaction - which makes us Perfect Business Partners for our valuable Customers.

Click here to see our service map